We use the most up-to-date technology to ensure the best eye care possible. Here are some of the different types of tests and equipment you may experience on a visit to our Practice.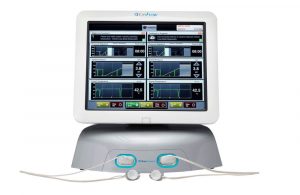 LipiFlow® Thermal Pulsation System
The LipiFlow® device provides vectored thermal pulsation to warm the meibomian glands through the inside of the lids and gently massage thickened meibum (lipid) and debris from the gland.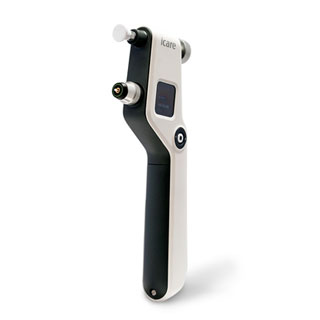 iCare Tonometer
This accurate painless puffless tonometer measures the eye's intra-ocular pressure (IOP).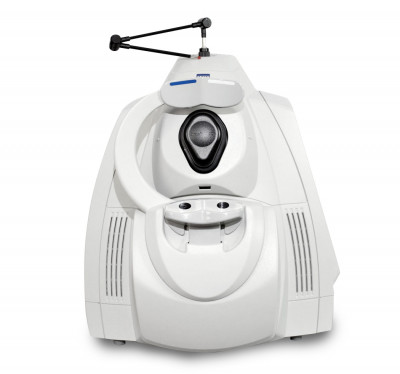 Cirrus 4000
The ZEISS Cirrus HD-OCT 4000 (Cirrus HD-OCT or Cirrus) enable examination of the posterior and anterior of the eye at an extremely fine spatial scale, without surgical biopsy or even any contact with the eye. The Cirrus HD-OCT builds on and refines the retinal imaging technology first introduced with the ZEISS Stratus OCT™. HD-OCT stands for "high-definition optical coherence tomography." Employing the advanced imaging technology of spectral domain optical coherence tomography, Cirrus HD-OCT acquires OCT data about 70 times faster (27,000 vs. 400 A-scans per second) and with better resolution (5 μm vs. ~10 μm axial resolution in tissue), compared to first-generation OCT technology. Cirrus acquires whole cubes of OCT image data, composed of hundreds of line scans, in about the same time as Stratus acquires a six-line scan. You can view these data cubes in three planes, or through three dimensions, giving you access to an extensive amount of retinal image data in one scan. Intended Use The Cirrus HD-OCT with Retinal Nerve Fiber Layer (RNFL), Macular, Optic Nerve Head, and Ganglion Cell Normative Databases is indicated for in-vivo viewing, axial cross-sectional, and three-dimensional imaging and measurement of anterior and posterior ocular structures. Indications for Use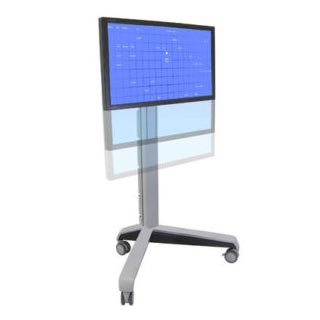 Sanet Vision Integrator (SVI)
designed to improve visual abilities for a wide range of patients with visually-related learning problems, amblyopia, and traumatic brain injury. It is also very effective for sports vision enhancement work with athletes.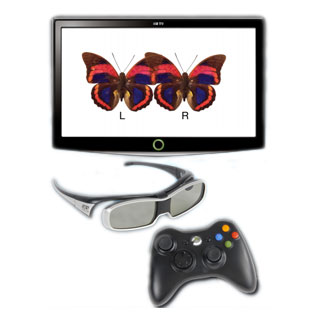 Computer Orthoptics VTS4
Computer based therapy for eliminating amblyopia; breaking suppressions; improving oculomotor skills; improving visual memory; improving accommodative facility; altering retinal correspondence; increasing fusional ranges; and/or treating strabismus.
CLARUS® 500
The only fundus imaging system that combines True Color and clarity within an ultra-wide field of view, enabling clinicians to manage patients with confidence